Brooklyn Without Borders Medalists
Dan Chung & His Alger Colleagues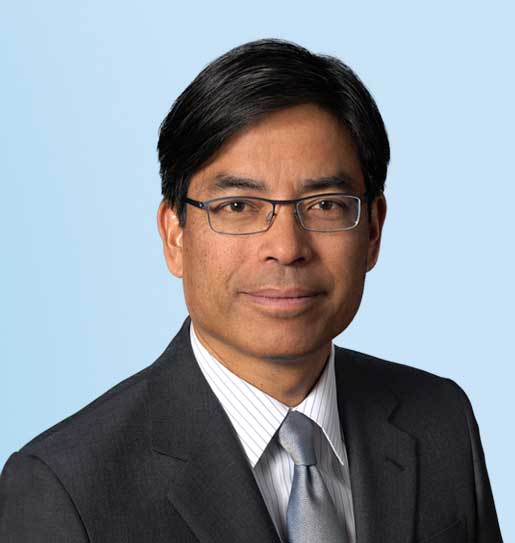 Daniel C. Chung is Chief Executive Officer, Chief Investment Officer and Portfolio Manager of several Alger strategies. Dan joined Alger in 1994 and has 27 years of investment experience. He was named Chief Investment Officer in September 2001, President in 2003, and CEO in 2006. Dan is also a member of The Alger Partners Plan. Throughout his tenure at Alger, he has made numerous TV appearances on Bloomberg, CNBC, and Fox Business. Dan has also been featured and quoted frequently in Barron's, Citywire, Forbes, Investment News, Pensions & Investments, and USA Today. Prior to joining Alger, Dan was an associate at Simpson Thacher & Bartlett LLP in New York City in 1989 while he earned an LL.M. from New York University. He earned his J.D. magna cum laude from Harvard Law School in 1987, where he was an editor of the Harvard Law Review. After graduating, he served as law clerk for the Honorable Justice Anthony M. Kennedy, United States Supreme Court. Dan graduated from Stanford University with B.A. and B.S. degrees, with Distinction and Phi Beta Kappa, in 1984. Dan is also a CFA charterholder and a member of the CFA Institute. Dan currently serves as a board trustee and former chairman of The Nature Conservancy in the State of New York and is a Global Campaign Committee Member of The Nature Conservancy. He is also actively involved with the Stanford in New York Internship Program, and frequently contributes to and supports various charitable organizations including the Harlem Education Activities Fund (HEAF) and Target Margin Theater.
Founded in 1964, Alger is widely recognized as a pioneer of growth-style investment management. Headquartered in New York City with affiliate offices in Boston and London, Alger provides U.S. and non-U.S. institutional investors and financial advisors access to a suite of growth equity separate accounts, mutual funds, and privately offered investment vehicles. The firm's investment philosophy, discovering companies undergoing Positive Dynamic Change, has been in place for over 50 years. Weatherbie Capital, LLC, a Boston-based investment adviser specializing in small and mid-cap growth equity investing, is a wholly-owned subsidiary of Alger. For more information, please visit www.alger.com.
Founders Medalist
Carlos P. Naudon
President & CEO, Ponce Bank
Immediate Past Chair, TBHC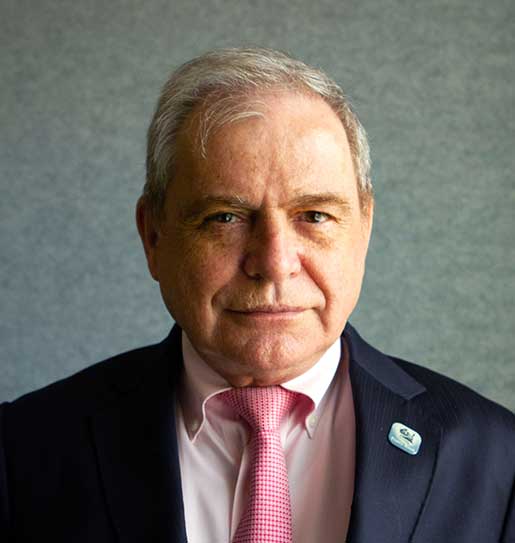 Carlos P. Naudon, an attorney and a retired Certified Public Accountant, is President and Chief Executive Officer of Ponce Bank, a savings bank headquartered in the Bronx, NY, and of its publicly-traded parent company, PDL Community Bancorp. He has served as a member of its Board of Directors since 2014, and since 1985, had served as its consultant and regulatory counsel. Carlos is also President of the Ponce De Leon Foundation, a private foundation established by Ponce Bank.
Ponce Bank is one of the largest U.S. Latino banks east of the Mississippi. The bank's community focus and markets it serves enable its designations as an MDI, a Minority Depository Institution, and a CDFI, a Community Development Financial Institution. There are but 50 MDI/CDFI banks in the country.
Carlos is a graduate of the University of Maryland (1972), with a degree in economics and computer science; the University of Rochester's Simon School of Management (1974), with a master's degree in accounting, finance and operations management; and the Brooklyn Law School (1981), with a doctorate in jurisprudence. He has served as an adjunct faculty member at the Graduate School of Business at Columbia University.
Carlos has current and previous service in various healthcare and community organizations. He is the Immediate Past Chairman of The Brooklyn Hospital Center, former Chairman of the Board of ModernMD, an urgent care facility, and a trustee of the Brooklyn Botanic Garden.
He is also a member of the New York State Bar Association, the New York City Hispanic Chamber of Commerce and other professional associations.
Walter E. Reed Medalist
Ahmar Butt, MD
Vice Chair, Internal Medicine
Director, Medical Affairs, BHMA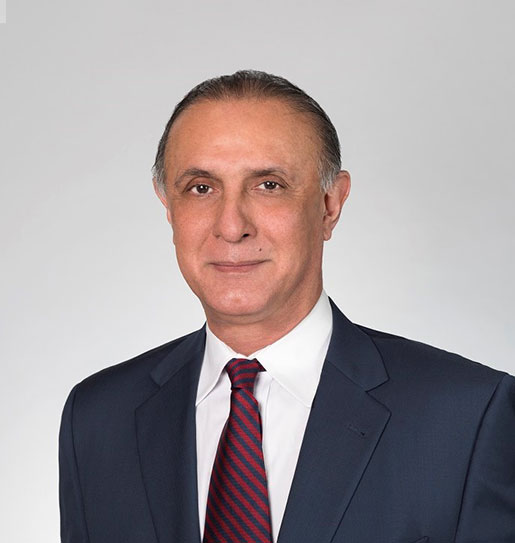 Ahmar Butt, MD, is a board-certified internal medicine physician who offers exceptional care at Brooklyn Health Medical Alliance. Dr. Butt treats patients at his office on Greene Ave and Hanover Street and at The Phoenix Rehabilitation and Nursing Center in addition to providing acute inpatient care at The Brooklyn Hospital Center.
Dr. Butt obtained his medical degree from King Edward Medical College in Lahore, Pakistan. He then completed a residency in internal medicine at The Brooklyn Hospital Center.
As a lifelong learner and researcher, Dr. Butt has authored and contributed to several publications throughout his professional career. The topics of his study have spanned various areas of internal medicine, including liver issues, HIV and diabetes.
Dr. Butt currently serves as the Vice Chair of Medicine at TBHC. He also holds the Director of Medical Affairs position at Brooklyn Health Medical Alliance.
Dr. Butt is fluent in several languages, including English, Hindi and Urdu, which allows him to connect more deeply with patients and better serve his community.
Walter E. Reed Medalist
Louisdon Pierre, MD, MBA, FAAP, FCCM
Chief, Pediatric Critical Care
Director, Pediatric Inpatient Services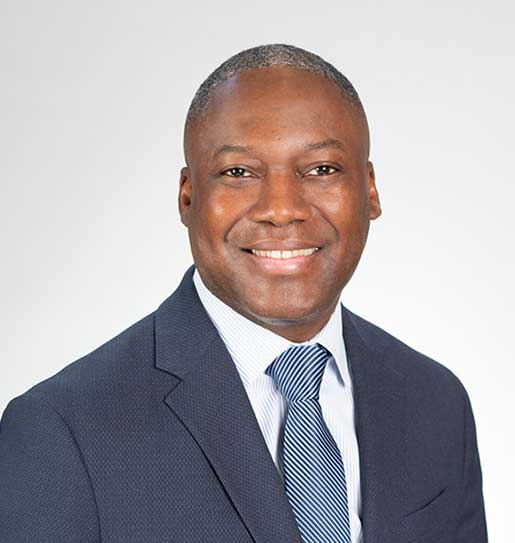 Dr. Pierre was born in Port-au-Prince, Haiti, where he completed his pre-medical education. He received his medical degree and graduated with honors from Universidad de Montemorelos in Nuevo León, Mexico. After his pediatric residency training at Mount Sinai at Beth Israel Hospital in New York City, he completed a fellowship in pediatric critical care at Cohen Children's Medical Center of Northwell Health. Dr. Pierre's professional career began at The Brooklyn Hospital Center (TBHC) in 1998, as pediatric critical care was burgeoning in Brooklyn. He developed the pediatric critical care service at TBHC, with a model pediatric ICU inaugurated in 2010. He is a fellow of the College of Critical Care Medicine and an assistant professor of clinical pediatrics at the Icahn School of Medicine at Mount Sinai.
Dr. Pierre co-founded Pediatric Universal Life-Saving Effort (PULSE), a non-profit organization recognized in Haiti, Nepal, Kenya and Nigeria. As President of PULSE, he pioneered pediatric critical care services and training programs for the resource-limited regions of these countries and created a unique "hub and spoke" implementation model to connect 15 medical centers, training over 400 medical professionals. Dr. Pierre is a five-time recipient of the teacher of the year award by the Department of Pediatrics at TBHC, and he has received multiple presidential citations for outstanding contributions to the Society of Critical Care Medicine.
Dr. Pierre enjoys performing with The Pierre String Ensemble playing the cello, singing as the lead tenor for The Spirituals, a choral ensemble based in Brooklyn and motorcycling through the backroads of Rockland County.