Founders Medalist:
Jeffrey Vacirca, MD, FACP
CEO & Chairman of the Board
New York Cancer & Blood Specialists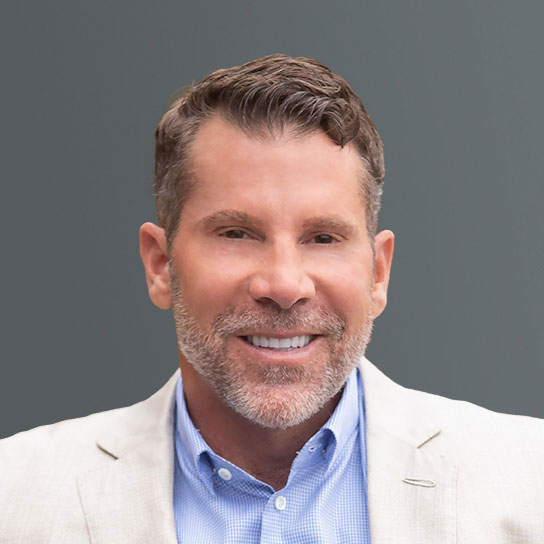 Jeffrey Vacirca, MD, FACP, is a renowned cancer physician and visionary leader with extensive experience and commitment to community oncology. Dr. Vacirca assumed the role of CEO and Chairman of the Board of New York Cancer & Blood Specialists (NYCBS) in 2008. After two years, the practice emerged as a stronger unified group of physicians dedicated to reinventing themselves as the premier cancer care deliverers of New York.
He has led NYCBS through an unparalleled period of transformation and incredible growth to grow into the leading oncology practice that now sees nearly a million patients a year throughout more than 30 oncology locations and 35 hospital affiliations.
Dr. Vacirca takes action against key billings, including abuse of pharmacy benefit managers (PBMs) and sequester cuts. He formed the Conquering Cancer PAC, which advocates for cancer patients and, most importantly, strives to ensure access and availability for all patients no matter where they live.
He also serves on the board of directors of Spectrum Pharmaceuticals, OneOncology, and the American Red Cross of Greater New York. Most of his roles in these remarkable companies focus on legislative advocacy for the cost of cancer care and access.
Dr. Vacirca is the medical director for the International Oncology Network, part of AmerisourceBergen, and has been part of their contracting advisory board for almost 15 years. Dr. Vacirca is the immediate past president of the Community Oncology Alliance (COA) and continues to be a member of their executive committee. He serves on the board of Scientific Advisory for Caris Life Sciences, is president and co-founder of the National Translational Research Group, and serves as a medical board advisor for Flatiron Health. He has been part of early funding for some remarkable companies, including Cedar, Thyme Care, and Sherpa Health. Dr. Vacirca co-founded Odonate Therapeutics in 2016.
Subsequently, he serves on the board of directors of Annexus Health and Spectrum Pharmaceuticals. In addition, he is the medical director for the International Oncology Network (ION), Oncology Network Development at Mt. Sinai Health Network, and Long Island Aids Care (LIAC). In addition, Dr. Vacirca is the founder and Chairman of the Board of Directors of the New York Cancer Foundation, which provides financial assistance to patients undergoing treatment for cancer.
Dr. Vacirca was honored as Humanitarian of the Year by the American Red Cross, a recipient of the Theodore Roosevelt Award for outstanding dedication to patient care, and named Newsday's Top Doctors. He was also honored for his role in enabling the Long Island Association for AIDS Care staff to bring state-of-the-art HIV testing to New York.
Walter E. Reed Medalist:
Viswanath Vasudevan, MD
Program Director, Internal Medicine Residency Program
Vice Chair, Education Medicine
The Brooklyn Hospital Center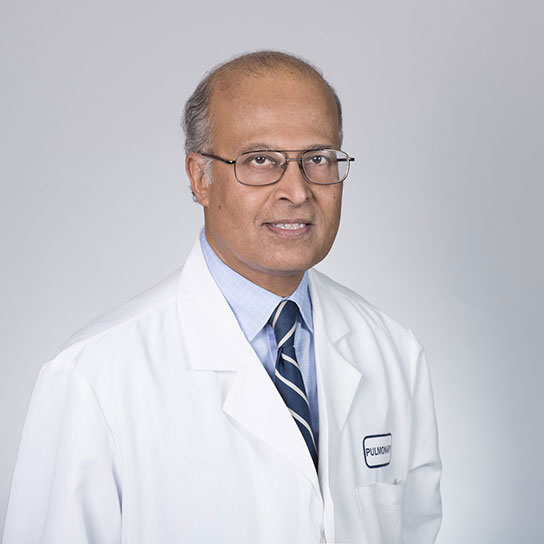 Dr. Viswanath Vasudevan is Vice Chair of Education and Director of the Internal Medicine Residency Program at The Brooklyn Hospital Center (TBHC). He is the Medical Director of the Sleep Disorders Center and helped establish the Geriatrics Medicine Service at TBHC. He holds the academic rank of Professor of Clinical Medicine from the Icahn School of Medicine at Mount Sinai Hospital. He is certified in internal medicine, pulmonary disease, critical care medicine, geriatrics, sleep medicine, hospice and palliative medicine and neurocritical care by The American Board of Internal Medicine. He is certified as a testamur in advanced critical care echocardiography by the National Board of Echocardiography. Having earned his medical degree from the University of Bombay in India, Dr. Vasudevan completed his residency training in internal medicine at the Jewish Hospital and Medical Center of Brooklyn, followed by a pulmonary disease fellowship at Long Island Jewish Medical Center.
Dr. Vasudevan has published in high-impact PubMed-indexed medical journals and has written book chapters. He serves as a reviewer for the Journal of Respiratory Care and reviews and moderates abstract presentations at CHEST and the Society of Critical Care Medicine's annual conventions. He is the recipient of the American College of Chest Physicians Young Investigator Award in recognition of original investigations. He has also received awards for excellence in teaching. Dr. Vasudevan is a fellow of the American College of Chest Physicians and the American College of Physicians.